Diadem of Hell
October 25, 2011
What would you do?
If your heart had a desire,
like cryptic fires.
Every princess was honored
and pranced in the vineyard.
And is was all joyful,
and servants were loyal.
But its got a terrible cost,
but a prize never to be lost!
Rule the underworld,
like predicted in the mural.
But oh, is it to much?
have you lost your appetite for such?
Its cold and the skin still shivers,
but cut it away with scissors.
No, no I'm fine,
thoughts of being sloth on the line?
But now your crying,
like most of them are dieing.
But no one wants this tiara.
Going to a treasured land,
beneath the small grains of sand.
Its left for no one,
now that's not very fun.
So this devil remains on his throne,
nothing left, skin and bone.
And no one wants a beast,
feeling royalty of the least.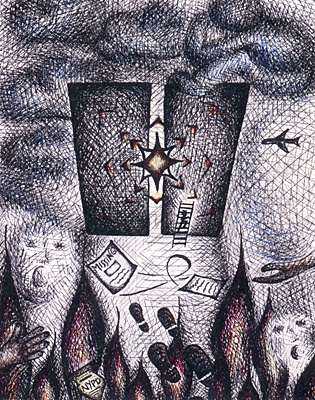 © Erin H., New Hope, MN