who i thought you were
October 8, 2011
look at you so beautiful , so amazing ,look at those eyes look at what they tell ...

"lets be friends forever" you say.

now that i know you just a lil more for some reason i don't see the same girl i notice what is behind the beauty , behind the eyes of wonder
i see your story the girl . the girl who wants and tries so hard to be beautiful
you throw up to be beautiful you wash the pain of it down with the sweet taste of whisky . All you want is to be perfect i cant tell you say .
but i sit here crying for you i watch day by day growing weaker and weaker . the eyes that held pain are showing the pain brighter than ever
LET ME HELP YOU PLEASE !!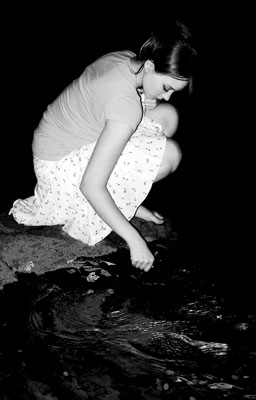 © Michelle B., Blairsville, GA