No Need
October 2, 2011
The hole inside my heart cannot be filled by light
Yea, even the darkness only makes the black chasm deeper
Sometimes I wonder if what we started was the best choice at all
Not because I don't love you or care for you
But, because I need you…all the time
There is not a moment I do not want for you, not a moment I do not wish you here, no moment I do not imagine you by my side
And that scares me
It terrifies me.
What should happen we went our separate ways? If one or both of us should lose interest? Would I even make it through the day
What if you stop loving me
I couldn't take that. It would rip m heart into halves
Over and over again until a million pieces piled up
How could I close my eyes to all the plans we had
Don't you know you're the only one I've ever actually imagined myself with?
I want you and ONLY you.
And I think that's what might finally kill me.
Not my heart growing old and fading
But my heart cracking and giving up
Losing its will to live
Losing YOU.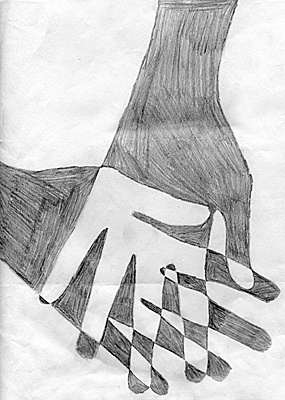 © Warlito B., Tamuning, GU