When Will You See Me?
September 16, 2011
You'll never know how hard it is to hug you,

To smell your cologne,

And know it will never all be for me.

Watch you secretly behind my

Multi-colored shields.

You can't see me, and I don't think you ever did.

You fooled me with your personality,

And I can't believe I even thought

About possibly letting you inside.

I don't know whether to hate you,

Or whether to hate me.

I don't know if there's anyone to blame.

I'll keep sneaking glances when you're not looking,

And maybe one day, you'll see me too.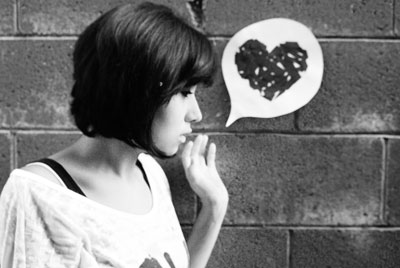 © Michelle B., West Covina, CA