Adolescence
September 23, 2011
She
Was wearing a turquoise top
That showed too much breast and
Flip flops,
Short shorts that barely
Covered her underwear and
Her legs, not
So thin anymore.

She
Walked into line with me throwing
Back her expertly straightened blonde hair
Flirting with the guy in
Front of us and telling her friends
'I'll buy this time'.

She
Passed the pizza the
Grilled cheese, continued
On to the drinks, snagged
Two waters gracefully.
No meal;
She is dieting.

She
Reached smoothly for the
Cookies,
Wrapped in baggies and
Placed evenly in straight lines on
A cafeteria tray.

She
Slid three cookies
Under that turquoise blouse,
Straightened her shirt,
Saw me looking.

She
Says "I was just
Holding them there,"
Her eyes dart around she
Looks me in the eye
Quickly,
A mistake.
In those baby blues is
The fake innocence that
Fear (Guilt?)
Gives you.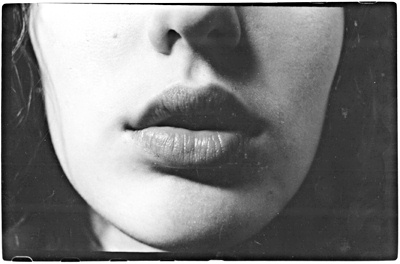 © Samantha A., Southbury, CT