The Truth Of Life
September 23, 2011
Things are never the same
life changes faster than you know it.
Spinning and swerving
Tossing you around till you are dizzy..
and even then its not done.
Some days the ride is just a boat on a still lake.
and other days...well
its hard not to lose your lunch.
So many things caling your name, so many people pulling each way.
You are torn into so many pieces
heaven knows where each one lies.
There is never any rest,
always another test.
People hurt you, things break you, time takes you.
You think only one more heartbreak, only one more dissapointment, only one more tragedy
But,
Friends care about you, someday someone will love you, and life makes you.
You think is there only one more smile, only one more laugh, is there only one more day
Because each minute is a gift
called the present and each past is in the background,
each future...well only the
future knows what the future holds.
So embrace everything that isn't the same, love those difference, care about uniqueness
Learn to stomach the spinning and swerving
and appreciate the boat rides.
Isn't it enough that at some point life will quit on us
Be the bigger person and don't
give up on
LIFE.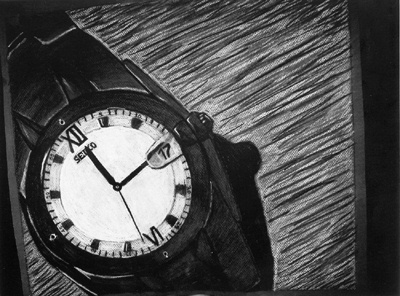 © Rachel U., Danbury, CT