Dreamt Reality
August 30, 2011
I look up to see you there,
Lost I am within your stare.
Now I finally see for real,
The passion, the love,
You have for me.

Sweet lips of yours just crack,
It's my heart you're about to hack.
You speak in beauty,
The language that you know,
I hear the words, I love you dear.

Feeling a force, leaning in,
It really is my time to win.
With a gust of air,
A familiar scent I sense,
Hair of yours which holds your smell.

Getting closer, my only hope,
Pull me in, your arms my rope.
Closer to you I get,
The heat of you I feel,
Looking up, your eyes are closed.

Eyes of my own, clutch
Lips of ours, at last they touch.
Later on, merely seconds pass,
Open my eyes,
In the dark of my own room.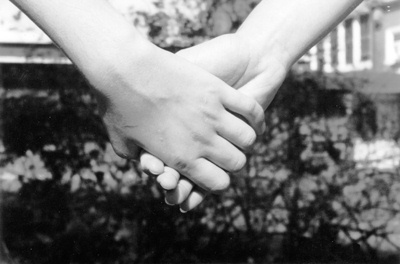 © Lauren G. Pompton Plains, NJ