Under a Waterfall
August 10, 2011
Sitting under a waterfall with your lover.
One of the best experiences you can have.
So great as if heaven on Earth.
You seem crazy when you take the chance,
to go through the stream,
pounding on your head,
but holding hands,
so your safe.
Sitting on a rock,
a sturdy foundation.
No bother on you,
just absorbing the happiness.
But then,
water comes down on you.
Like something you'd find at a water park.
You begin to question your decision.
Your lover starts to feel the pressure.
He tries to fight the constant flow,
Trying to stay by holding onto rocks.
He cuts his hand on the jagged stone.
So obvious he can't take it.
He slips and lets go.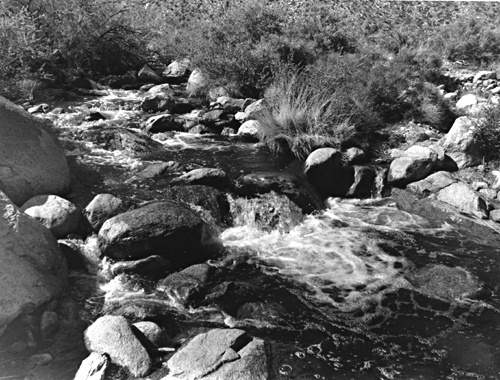 © Becky S., Stony Brook, NY