It's More Complicated then it Seems
August 4, 2011
If I could write what I am thinking,
all over this page,
it would be a complete mess.
Complicated.
Unreadable.
Conjumbled.
Confusing.
Challenging.
Just a couple of words
to describe how I'm feeling.
My words would splatter the page
not knowing where they're going
just being randomly placed.
If I could compare our relationship to something,
it'd be a crumpled up piece of paper.
Why?
because it's nothing new.
It's crumpled because it's basically ruined.
On it's way to ripping slowly,
just like my heart.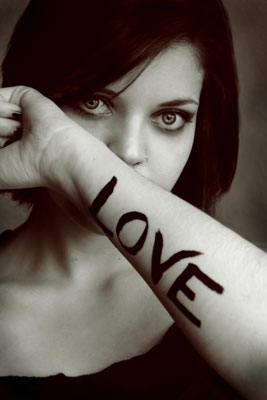 © Michelle B., Blairsville, GA