Sub's Nightmare
August 3, 2011
I took a deep breath
Then strode into the room
What I saw
Filled me with gloom

A chaotic classroom
Is every Subs fear
But I would rather have Chaos
Then what was right here

This place was a madhouse
Most Incredible to behold
It's amazing what thirty 5th graders
Can do without being told

They were spattering the walls with paint
While chewing big wads of gum
And gluing to the ceiling
Their folders and a drum

The desks were being scribbled on
Their homework ripped to shreds
Then came the snapping of the crayons
I wish I was home in bed

They started playing swords with rulers
And soccer with the Globe
The map was now a dartboard
Full of gaping holes

A baseball game was going on
In the middle of the room
The little ball went flying hard
The window now a pile of shards

Next a war was started
Their forts were made of desks
Hundreds of erasers were flying round
I could no longer see the ground

Suddenly the kids turned on me
Descending like a bunch of fleas
They tied me up with measuring tape
Then stuffed my mouth with chocolate cake

Then on my head
They poured blue paint
I was sure I had
A deadly fate

They started chanting
And circling me
Then they attacked
And tickled me!

I jerked around
Trying to get away
When suddenly
I came awake!

There was no class of demons
It all had been a dream
I was simply lying in my bed
There was no paint on me

So I got up
Then headed to the school
I strode down the hallway
And stepped into the room

I looked around
Then let out a yell
How could it be?
My dream was now reality!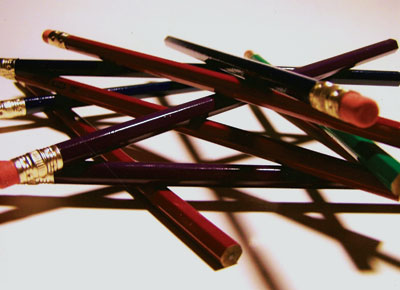 © Nicholas K., Weldon Spring, MO