The Things of Dreams
August 4, 2011
When I close my eyes,
I am what ever I want to be:

I am the actress,
Kneeling by her star on the walk of fame.

The doctor standing at the podium,
Receiving a Nobel Prize for finding the cure for cancer.

I am the beautiful woman,
Striding down the runway,
Tall and thin and perfect.

The New York Times best selling writer,
Known by young girls all over the world.

I am the astronaut,
Waving goodbye to the Earth,
Surrounded by stars,
The first woman to walk on the moon.

I am the leader of the Free World,
Moving people with my words,
Bringing tears to the eye's of those listening.

I am a falcon,
Soaring far above the peaks of the highest mountains,
Ruler of the world beneath me.

I am free…

---

But then I wake up,
And I remember,
That it was only a dream.

I do not entertain and strike awe,
I do not save lives and dance on the moon,
I can not lead and I can not fly.

When I wake up,
I am still scared and broken and empty inside.
The little girl that cries at night.

Those things,
They are the things of dreams,
And that is all they will ever be.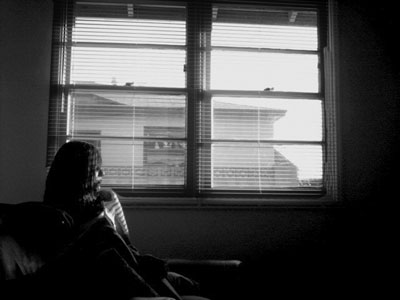 © Roxana R., Tustin, CA