Parallelism
July 25, 2011
Being a poet is a funny thing,
Sometimes words and minutes flow at the same rate and it's all my pen can do to keep up.
Other times I roll myself up like a tube of toothpaste,
Trying to squeeze out those last stubborn sentences.

But every now and again, my mind is flattened by some falling phrase,
Something random and uncomfortable,
Like my muse just sent me a drunken text message.

"Your pulse runs parallel to the Earth."

I have no idea what that means.
I keep turning it over and over like a locket rusted shut,
One that I discovered, but could never create.

Poetry is the verbal expression of perpetual motion, but not everything is within its reach.
And maybe these enigmatic shards of language don't come from me.
Maybe they come from that never-ending space between the Earth and your pulse.

It's as if human blood circled a path that never intersected with an interstellar orbit.
As if a beating heart could equal its force.
As if words were always enough.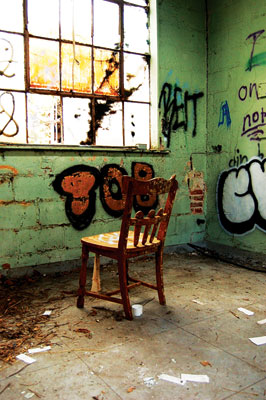 © Gianna V., Sewell, NJ