If and Forever
July 21, 2011
What if I told you I knew you?
That I recognized your soul
from the moment
your voice echoed off the halls.
I felt your heart beat against my skin
as if your body was molded against mine,
instead of just close enough
to brush with wary fingertips.
I remembered your tawny eyes,
like melted caramel,
before I got lost in them the first time.

What if I told you
your laugh was my lullaby
before it ever reached my ears,
and your smile haunted my waking dreams
before it ever flashed my way?
I knew what your golden curls
would feel like
before they were entwined
between my nervous fingers.

Would you be scared?

Would you call me crazy?

Would you run from my reach?

Tell me now,
for I'm not sure I could live
through those endings.
Because you have had me
before we even met;
you have had me forever.
And you don't even know it yet.




So please,
please tell me
that you've been in search of me, too,
hold me in muscled arms
that have wrapped around me
so many times,
in my dreams.

Tell me that you that you know me, too.

For love has known me all of my life,
and it had your face,
your eyes,
your laugh,
your smile....
I'd rather spend forever knowing only you
than an eternity in another's arms.
For you are the only one
who truly knows me,
and yet you turn and ask my name.
But you can already taste it on your lips,
and I feel the burn,
the ache,
to be yours,
truly,
forever.

Then you smile
and my heart fumbles,
and you say,
"You've kept me waiting far too long."
Somewhere, between words,
forever started for us.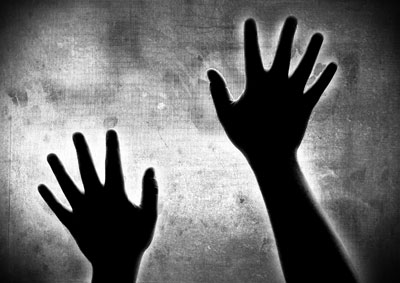 © Andrew F., Lake In The Hills, IL