His Name.
July 19, 2011
His name is called out
and we both turn to look.
Our friends, drunken and high,
stumble toward us.
Their slimy hands pull my jeans
by the waist, toward them.
And their slurred words
tumble out into the frigid air.

His grip on my waist tightens
as He steers me away
from our uncaring friends.
I look up into His handsome face
and He leans down to kiss me
then to whisper in my ear.
"Let's get away from here."

My body heats up, as does my mind.
I've been taken advantage of.
Too many times.
Too much. Too often.
But I convince myself
He's different, He's not like that
Words the weed and beer slipped
into my thoughtless mind.
But my hurt and broken heart
refused to listen to.

As we glide to His Hummer
His hand slides down to my behind
and He opens the passenger door
I stumble inside
deliriously happy.
But once He slams the driver door after him
I become scared and unsure.

The heat warms my body
and thaws the ice on my hair.
"March is such a damn cold month."
He says in His deep, luring voice.
I giggle and agree quickly
and when I smile promiscuously
at Him in the warmth of His car
and with His dark green eyes
He smiles back at me.

He parks crooked between the lines
But He says he doesn't care
He has more important things
clouding His mind.
As we walk to row of apartments,
through the lime green door
and then into each other's arms.
And onto Cloud Nine.

I sneak a glance at the
flashing clock in the kitchen
as He kisses me sweetly
and unbuttons my ripped jeans
And slowly slides His hands
up my cold, naked back
to unhook my pink bra.
I'm so happy. I'm in love.
7 months of pure happiness.
It's 2:41 in the morning.

The clock angrily flashes 3:33
as He passes me the joint
and I take a long hit
hoping to impress Him.
"You've been practicing."
He whispers softly.
Whether He's talking about smoking,
kissing, or giving head,
I'm not completely sure.
I wink at him, and grab his warm, soft hand.

He reaches and pulls me close to Him.
Gathers me in His strong, tan arms
and carries me to His bedroom,
kicking the door shut behind Him.
I run my small hands through
His brown hair.
As He kisses and touches my body
I giggle and gasp and groan.

But then He changes.
Yelling. Screaming. Shouting.
Punching. Kicking. Slapping.
His entire body goes down on me
as if He's trying to close the gap
of 7 years age difference.
My entire being goes numb.
But still, I scream.

I wake up in morning
bleeding and beaten.
"Get up and get out."
He commands from the bathroom.
I quickly slip my jeans, shirt,
and jacket on.
And race out the front door.
Dying inside I didn't beg
for forgiveness.
For a reason.
For a goodbye kiss.

He broke me beyond belief.
No one was ever told
ever found out.
I love Him still.
When I see Him around town
I call out his name.
The name I dare not speak.
Zach.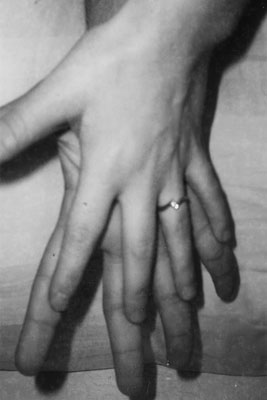 © Heather H., Phoenix, AZ