Deep.
July 19, 2011
My blue colored contacts
mask the smoldering flame
that rests right below the surface

The burning flame
that goes out suddenly
when tears flood my eyes
and steamroll my sun kissed cheeks

I clutch the small tack
confused and hurting
slicing my wrist over
and over
and over
and over.
Until the pain shaking my heart
transfers to my bloody hands
and my leaking wrist.

I hold the razor blade
knowledgeable and pained
ripping my arm and wrist
time after
time after
time.
Waiting till I go numb
and my emotions no longer throb
just my left arm.

I grasp the knife
professional and skilled
Slashing my arm, wrist, and palm
forever
and ever
and ever.
Looking forward to
the magical moment
the physical pain overtakes
the emotional and mental pain
that pounds of me every second
of every minute.
Of every hour.
Week. Day.
Month. Year.
Life. Death.
Eternity. Till the end of time.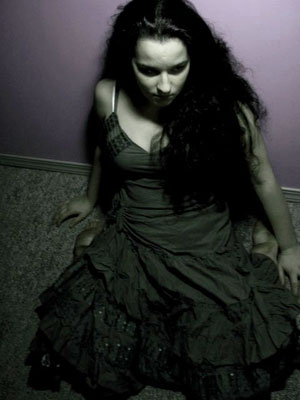 © Brianna D., Everson, WA