Panic
July 5, 2011
Razor sharp pain
slices through my
porcelain skin

My tears, like
blood, drip down
my cheeks.

Uncontrollable is
what I become.
Claws, slashing.
My arms bear the
scars.

Eyes clamped shut
I scream.

Scream it all
away. Pain, worry,
fear. Gone.

But not for long.

Panic loves to visit.
Invisible by day,
but it's at night
that it comes out
to play.

Tight, constricting.
Panic's claws
wrap protectively
around my throat.

Steady breathing
no longer comes
easy and gasps
are all that's given.

Air. Sweet at last.
After panic has slithered away into
the shadows.


But he won't be
gone for long.

Panic.

Blinding fear becomes
a weapon in my hand. Panic tells me
the only way to escape
is to use that weapon.
On myself.

Will I?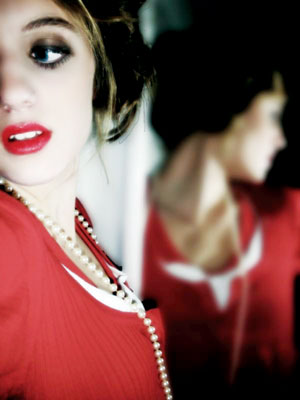 © Matt S., Taylorville, I