The Lover
May 19, 2011
A girl looks out to sea,
A sunlit path wavering on its dancing surface.
She walks on it, into it,
And the sea's arms embrace her,
Soothe her tattered soul.
The shivering wings of her heart unfurl,
Laughter breaks from her shattered past-
A bird soaked
In bitter tears
Let free, to her first Love.
She thinks,
One day, there will be no more of me,
And despite the strength with which you stand alone,
Your silent tenderness will overcome you,
And there will be no more of you.
The distance between us will become a memory,
The softness of your heart will melt mine,
And we will be one.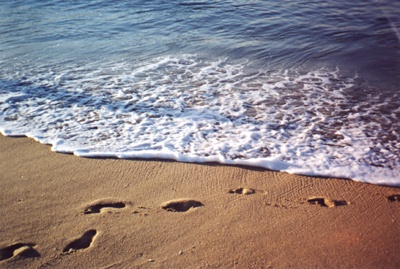 © Daniel M., Phoenix, AZ