Those Lips
June 6, 2011
Those lips.
What secrets they hold.
The many, just refusing to unfold.
Those lips.
All the kisses they've oversold.
And the hearts they've left out cold.
Those lips.
All the pain they uphold.
Their fake smiles, laced with Fool's Gold.
Those lips.
Yours, that can not be controlled.
Yours, many girls have foretold.
Those lips.
On my lips they've trolled.
Oh, how I wish on my territory they had never patrolled.
Those lips.
In my heart, they have holed.
Forever, a stain where they've paroled.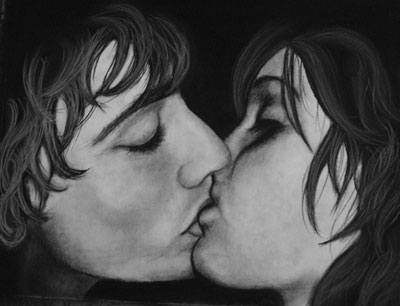 © Anna Y., St. Robert, MO