The Wonders of Life
May 10, 2011
While wandering through the woods one morning,
I came to a small, petite field.
The orange sun shone so brightly above,
Casting the shadows of the big, huge tree.

I stepped out into the warm orange sun,
Enjoying the fresh, green grass between my toes.
As I entered the shadows of the big, huge tree,
I began to hear the soft chirps of a tiny, little bird.

I returned the call with my own soft, quiet whistles,
And on we formed a song.
It was pretty in its own small way,
And I began to feel a connection between this bird and I.
But the bird flew off and our song had soon dwindled away.

I sighed a slight sigh as I sat on the grass,
Leaning up against the bark of the tree.
The soft breeze of the wind caused the leaves to rustle and plants to dance,
And to myself I smiled,
Glad the wind could be so free unlike me.

With my back I felt the trunk of the tree come back to life,
As the branches came out from their long slumber.
Some of the ruby-red leaves came loose from their homes,
And fluttered with the wind, catching the sun.
Making them shine like gold, just before landing gracefully in my lap.

Slowly the sky grew dark with the smell of moisture in the air.
One after another raindrops splattered the ground with musical tones.
Before I knew it I was a kid again,
Running out into the warm rain, laughing and giggling,
Giggling like I've never been able to do before.

I loved feeling the tickling of the soft rain,
It soaking my clothes and skin,
As I laid there on the ground, eyes closed, with a smile on my face.
And I enjoyed every minute of it.

Too soon, too fast the song slowed and faded,
As the soft, warm rain disappeared,
Leaving me there glistening with water,
Listening to the frog's and cricket's ending songs.

A shine of light touched my face, encouraging me to sit up.
And there it was, the orange sun now in its ruby-red form.
Midas's Touch of the sun rays changed the sky,
Looking as if it had been painted by a skillful and colorful artist.

Oh how the pink, fluffy clouds struggled to keep up,
While the birds, in their groups, trailed behind, floating in the air.
Oh how the sun could change so much,
Just by setting down to sleep and ending the days.

And here I sit,
Like I do every day of my life,
Wondering,
About the Wonders of Life.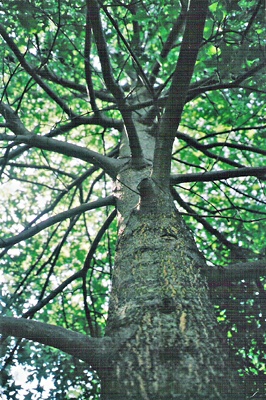 © Bhuvaneswari R., Sleepy Hollow, NY