I Miss You
April 6, 2011
I miss you more than anything.
I wish I could have you back,
But sadly to say
That ship has sailed.

You will never know how much
I long to be in your arms
Just one more time,
Or how much I would give
Just to see your eyes looking into mine.

Every time that I hear your name,
See your face, or even
Look in your direction
My heart breaks a little bit more.

Knowing that I will never hear
Your comforting words again
Is enough to make me cry.
And the thought of you being with her
Is enough to make me sick.

All this time I have hoped for this feeling
To simply disappear.
Unfortunately it isn't that easy
To forget my feelings for you.

I miss you and you don't know
How much it kills me inside
To be without you.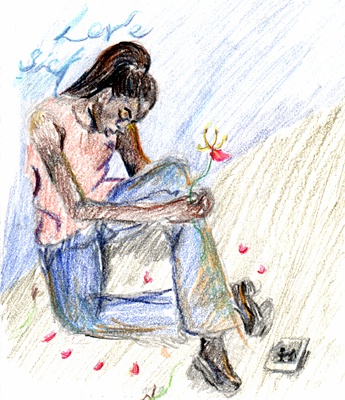 © Sherell B., Philadelphia, PA