Outcast
May 12, 2011
I was always the outcast when I was little.
People made fun of how I dress and act.
But I had my reasons.
It was to hide my identity,
To hide who I was.

It doesn't matter anymore,
Now that he's in jail,
And I'm glad to break out of my shell.
I talk more, laugh more and make new friends.
I love to go to church and sing the songs we sing.

I've found a guy who loves me for who I am.
I love him just the same.
I love his family and how they treat me.
How they act like a family.
How his sister is a sister to me.

I love the times we laugh and goof off,
The times Bekah and I act like sisters.
I don't have a real sister,
But have always wanted one.
So Bekah is the closest one I have.

I'd hate to say it but,
I feel more a part of this family than I do my own.
Dads always working,
And I only see my mom twice a month,
So I guess Dads girlfriend is pretty cool.

My older brother is never around,
But my little Andy-Roo is so annoying,
And never wants to leave me alone.
Plus my step-siblings never stop by.
I'm just the outcast of the family.

The only real alone time is when I'm reading a book in a tree,
Or writing the book I love to write.
I feel free when I do.
It's my time to stop and think,
It's when I'm able to get out all of my thoughts and feelings.

I know you must think that I'm dumping this all on you.
Or that my life is horrible.
But I allow God to use and guide me.
In my favorite song there's a verse that says Jesus loves the outcasts,
And so I'm glad to be one.
Because it tells me that I am loved.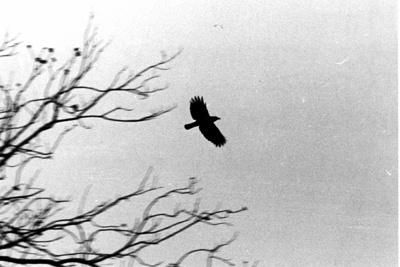 © Jacqueline T., Flowermound, TX