Outside Myself
May 8, 2011
Lost girl; what made her feel so sure?
She lifts her chin as if she knows where she is headed
But lifts up arms and closes eyes and lets them lead her because she is scared
Silly girl; what made you feel so strong?
You're helplessly wrapped in the arms that work to save you
And yet you'll never be saved, forever wrapped by the chains inside you
Ugly girl; what made you feel almost okay?
You're pathetically trapped in your punishment
A collection of fat unhappy inadequate parts
You're mind is an illusion soul is a desperation heart is a vessel
Hope is nonexistent love is fearful pain is sought after
You are a split reflection scratched into crystal-glass
Wandering between the two sides of yourself
Searching for an emergency exit.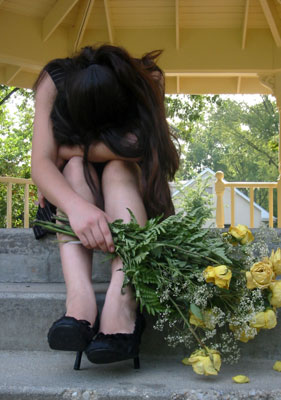 © Martha V., Morton Grove, IL