My Journal
April 29, 2011
Through the pain come
Elephants
Dotted, flowery,
Diamonds, stripes, squiggly
Hides
Trumpeting three perfect
Strands
Of purple ink
Onto the minty ground.

They trample angrily
Through my thoughts
Throwing their perfectly rounded
Thick
Trunks into the air
Bowing down, their
Curved backs
A cute little
Black-lined
Semicircle
From
The end of the
Trunk to the
Tip of their tiny,
Identical tails.

The pages of smooth
White, green-lined paper
Open arms for my thoughts,
Guarded by those
Absurdly large mammals.

Now the cover is
Ripped
The pages filled with line after line of
Thoughts
I poured onto the guts of those
Animals.
And yet they take it all
In
Absorb it, and open their
Tusked-mouths
For any more water I have yet to spill.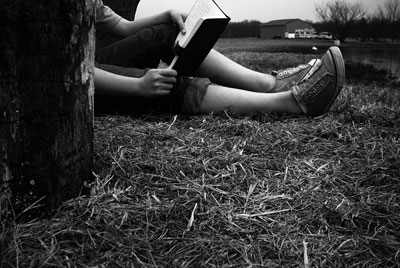 © Kristen D., Kenton, DE