Time Passes By With A Single Farewell
May 6, 2011
Day after day of the same old thing.
If only they could comprehend,
I am forced to go another day.
Going back is now the trend.
Without you here by my side.
Another day without your smile,
Is another day I wish to hide.

Many times I stop to think,
That today would be a better day
Only with your arms around me,
With you, the only place I lay,
And your lips are the ones I kiss.
Today is just another day come and gone,
You are the only one I miss.

Days turn to months,
The months turn to a year.
Memories, the only thing I hold,
Your voice, the only I hear.
As you lie beneath the cold, dark ground
Today is the day I say farewell,
Always knowing our loves been bound.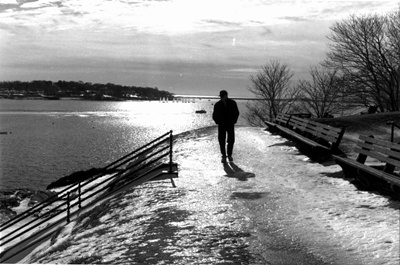 © Steve S., Marblehead, MA