Love Letter
March 21, 2011
What of this broken heart
Stitched back together by The Vine?
Before-bruised, aching, shattered
Now mended and complete.
The pain, though present
Is numbed by healing hands
That stitch and mend.
Rooting me to solid ground.
A fresh beginning
Gives my heart a new vivacity.
The aspirations of a child
Pure in spirit and in mind
Guide my way to a new horizon.

What of this Life
Flowing through me like blood?
Its purpose, its power
Unbeknownst to me now
Will leave a message behind.
A letter to the rest.
Will this letter be one of love?
One of meaning?
One of wisdom?
Or will it wither quickly
Touching few?

What of this choice?
To touch, to change, to inspire?
Or to judge, maim, and fade?
A decision of Truth
Has been made for me
And made for you.
A love letter to all
Who care to choose.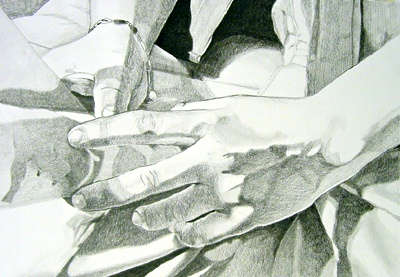 © Leidy E., Spartanburg, SC