What am I?
March 13, 2011
Wherever humans are, there I reside.
I am older than the oceans; I never cease to be.

If not for me, millennium ago would you have died.
No civilization could flourish without me.

I flow freely from every tongue
Like water bursting from a leak.

Ever since the world was young,
I've been changing; I'm changing as you speak.

I can describe you completely
And tell the world precisely who you are.

I represent every culture so keenly,
Each culture, no matter how bizarre.

Words printed or pronounced, thought, sung or spoken—
In these you will find me, and here I am present.

I can never be destroyed, and cannot be broken
Because, like a jellyfish, I obey the current.

Words brash or timid, meek or blaring;
Words for anger or love, violence or concord—

I have everything; you just need to be daring.
Use me, change me, know me and remember—I cannot be ignored.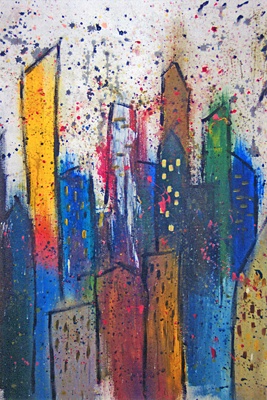 © Chase C., Centerville, OH