That Mean Girl
March 12, 2011
It's not the jealously—minimal,
The loneliness—only inside,
The suspicion at every turned head,
Every raised eyebrow.
It is the pain accumulated as
This day continues
That make my
Metamorphoses happen.

The presumed betrayals and little words
Conspire until
I want to curl into a ball,
Push my blotchy face between my knees
And cry.
But I won't. And I can't. So as the ashen void in
My burning chest spills toward the ground,
Dirt flies, landing on the nearest people.

And so
I do what I never should: I take it out on
The boy in the corner that is
Teased constantly,
The innocent rich girls that don't know better
Than to talk about their
Countless possessions and
The used-to-be best friend who I
Stopped talking to years ago.

Until I find myself like the others—
A mean girl.
Selfish and uncaring.
Doing what she must to
Make herself feel better.

And as I lie in my cold, flat bed
At night
I feel bad
For those I unthinkingly bullied,
Feel mad
At myself for being so shallow,
And I hope that tomorrow
Maybe I won't find myself
stuffed in an unseen casket
Thinking that the only way out of this
Noxious limbo is ignoring an old friend.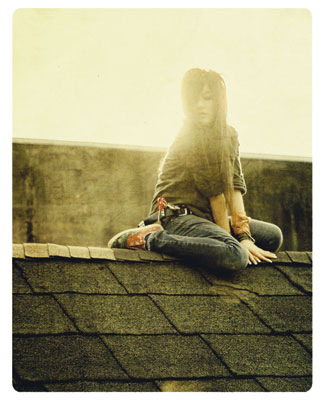 © Hailey J., Lake Oswego, OR