fog in summer
February 8, 2011
Summer, and we ride bikes at dusk
and down ice cream cones
in five seconds flat.
We were huddled by the pool
in my backyard
as I first hummed to you the story
of me and a boy
with hair far darker than yours.
Suddenly, you looked crookedly
at the ground,
but I didn't notice.

At your house, you taught me
how to play Rock Band.
I failed, miserably,
but you had me gasping
with laughter so intense,
I felt like I was drowning.
As I crept away
to steal another ice cream sandwich
from your freezer,
the cold whispered
back into my face.
When I returned,
a shiver had curled up
right under my spine,
and I was nervous
to sit beside you;
nervous about questions
that I don't want to ask,
let alone answer.

These days,
you make me nervous
about too many things.
You said you hated Britney Spears.
That's so like you,
but I stripped all her songs off of my iPod,
don't you know?

Look at me
with your nerdy glasses
and your lightning-blond hair.
I'll float by on summer fumes
and second guess myself
just one last time,
I promise.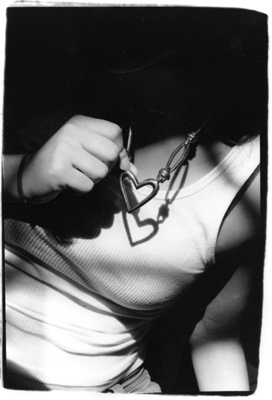 © Julia R., Bethesda, MD