Who's In the Cage
February 7, 2011
Iron spirals above us but fades,
Kindof,
At the top (I know the place),
Where the light,
Kindof,
Shifts,
And it's all gone.

I strain my eyes (the green ones),
Follow the shafts that separate your world so neatly into,
Inch wide pieces,
But seem to always,
Miss mine.
And I see the place,
At the top (I see it),
Where the sky floats.

You strain your eyes,
They're rimmed in metal, and they hide,
Behind those thick plates of shiny, optic glass,
Follow the shafts that you built,
To the bolts at the top,
And there's ceiling.

Who's in the cage?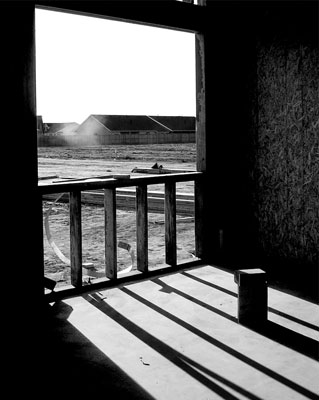 © Angeli B., Visalia, CA