Her Depression
January 31, 2011
The depression held her, gripped her, choked her.
The harder she fought the more it engulfed her.
Her smile was fake,
Her tears disguised,
And screams of agony muffled.
She became a victim Death sweetly called.
Her heart perpetually aching,
Her thoughts always gloomy,
Yet she endured the torture.
Eyes haunted with the pain.
The agony sliced her.
The grief opened her up and destroyed her.
As she bled the ache drained, the sorrow faded, the sting subsided, and the throbbing died out.
She was isolated, unable to escape.
The grief was submerged under an ocean of her feelings.
But as soon as those doors closed and she became alone the tears would appear in unyielding streams, emerging from the depths of her sorrow.
The pleading prayers to a god she didn't believe in went unanswered,
She woke the next day to suffer through hell again.
Wishing to let go, to move on to a better place,
A place where the hurt is no more.
Unfortunately, it seems her destiny was to be a victim.
It seems there is no more hope,
No more faith,
No more love…
Unfortunately, It seems there is no more life.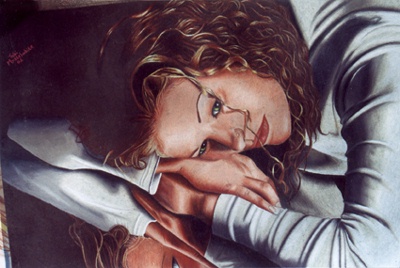 © Tabitha M., Kannapolis, NC