A woman Scorned
February 9, 2011
As I sit in my thoughts, looking over my life as this child of mystery and lust.
I find a wound, deep and infected with men using me for there little play thing and tossing me aside as if I am just another.
I look into my mirror and find a child painted with blacks and blues covering the real blues and bruise I was gifted upon.
I am left to deal with the scars and the gashes of life as a child, no longer, but a women. Left unloved and untouched.
His eyes, creeping against me. His lips whispering those lies. And his lust, that scented odor of wood and oak. A mist on beauty tares me inside.
He was my friend. A gift I thought an angel blessed in my existence. But that angel. Blacken from hate and envy. That fallen angel pushed him into me.
I teared and I cried and never was I thought that this would be me.
I was the careful one. Overlooking the hoods and thugs that smile as I passes.
Doing the right thing at the right time.
Praying and hoping that all of those I let in would not let me go.
But even with my precautions and warnings they took me one by one.
Taking a piece of my heart.
Kissing my lips that never was theirs.
And breaking a shattered glass that was cracked from the start.
And now As I wonder the world taking upon those who are foolish enough to fall.
I am left upon their hearts as a memory.
As a distant thought.
As a scar.
Slowing ripping at their hearts.
And licking at their wounds.
I am the scorned.
I Am a women.
I am...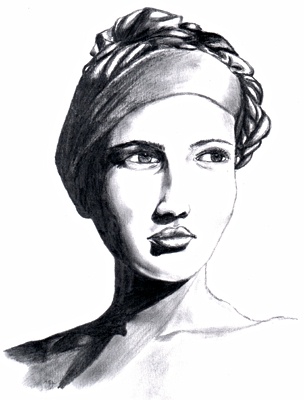 © Brynne L., Williamsburg, VA