Elegy in Green
January 12, 2011
The darkest day bore a
gentle light, a newborn sound among
human plight, a beacon standing
Proud and small, learning to stand as
We were learning to fall,
A reminder to men that shadows breed
sun,
That from the union of all comes the
heartbeat one.
A pinpoint of Green among a
thick veil of black.

We remember the Gift that tragedy
begot--
But among all this joy, we sadly
forgot
That the Lights of this world are few and
far-spaced
Flickering candles among this odd place.
And these Shadows dictate that a flame shall be
dimmed
To then satisfy Cruelty's whim,
And by terrible chance this bright Green was snared
And despite heartfelt pleas, this flame was not spared.

We all must remember how Light marks our eyes,
Leaving imprints when the true Candle dies,
For we all took a part of this developing Flame,
and hold out our hearts to whisper Her name.
The Truest of Lights never ends with its own death,
And so we protect it with the love on our breaths.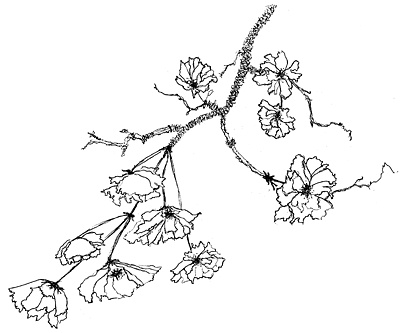 © Marybeth L., Hamilton, NY