Hope(less)
January 1, 2011
How did I end up here?
Twisted and tangled, strayed from my path,
venturing so far; I can no longer
differentiate between soil and sea, or sky.
I wandered with my eyes closed, and now
I am lost– stranded, without a map, a hint
or hope– and no way back home.
Where do I go from here?

I must go forward– the only
direction for progress.
Baby steps in the right direction
will get me there eventually,
I just need to believe– believe in
myself, believe in dreams and love
and in optimism.
If I don't believe, I have no hope.
With no hope, there is no fuel to the fire
and the flames will surely fade;
just outlines of blaze imprinted on
a patchwork veil knit with strands of
desperation, desolation
and despair.

I've got to have faith; I don't want to be
in this place of despondency forever.
So I try– I accomplish, I aspire, I yearn
and I desire– filling my heart to the brim
with feelings alleged to instigate elation.
I continue on, wandering and roaming,
waiting for a change– nothing in my
pockets but clumps of hopes and dreams.
They jangle and clang with every step that I take;
clashing together, they make
a soundtrack to drown out my sorrow–
reminding me that I'm never defeated.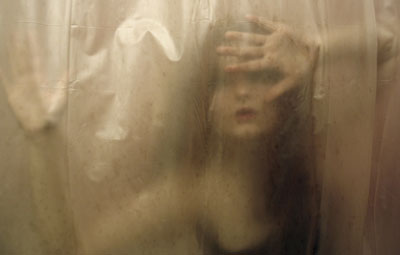 © Emilie E., Tecumseh, OK