My Kind Of Day
December 29, 2010
A chilly morning.
It's pouring.
It's thundering.
It's lightining.
I listen to an indian pipe,
while i test my flexibility
outstreatched on a yoga mat.
The pipe soothes me.
The rhythm flows through my body
just like a river.
A warm, crackling fireplace rests behind me.
A cup of tea pearches on the coffe table.
Alongside mint milano cookies.
A song of bells chime through the house.
I stand up and flick my wrists to the beat.
I swivel my hips side to side.
The I start to dance around the room.
Laughing to myself I jump on the couch still laughing and dancing.
Next, I find myself in a candle lit bathroom.
It smells of sweet cinnamon, and lavendar vanilla and rose.
Lavendar bubble pop
and rose petals float above the surface of the water.
I suddenly realize something.
I.
Am.
Alone.
I've been alone the whole day.
I notice the wonderful feeling of nobodys presence but my own.
I wasn't entirely alone.
Therefore' I had the bells,
the pipe,
the rain,
the tea.
I was set for good.
That's my kind of day.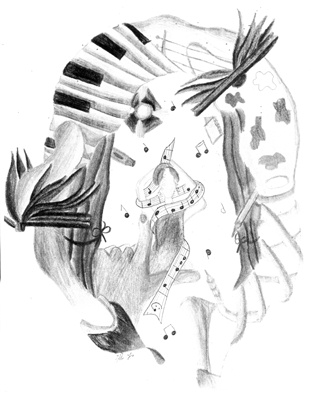 © Kelly L., Brooklyn, NY