Love Is Hard ,Being In love Is Harder
December 23, 2010
Looking around what do you see
Looking Around what do you mean
Looking Around all I can see is you beneath the Christmas tree
Looking around missing you where could you be
because your my sweet little honey bee I dream and think about while I'm on one knee say can we be the way we used to be knowing I can't be the man you desire me to be, but I can promise to be the one on both knees telling you that you mean the entire world to me.

But before I say I want to love you until the truth of the dust ,I need to admit I have truly fallen from the top to the very bottom of my knees to have to plea for you to see me so under the degree of things.

But can't you see I'm here in front of you on both knees say I got to sing a little thing for you from me to the heart of the great degree you used to see me unset. I never meant to say I hated you or to break you but I need you to know the truth that I am truly in love with another her name is never. never is baby new insanity of my self , can you never say OK and walk on by and forget what we ever had back in the day. baby you say you love you want me but where have you been my entire life , you banded me a young child, baby I know hurt you but back now to bring things back, can't you see I'm both knee saying I never should have fled like I got a hopeless disease down on my knees


Say baby you got to have me back in my very insane day for the heavenly oh day you know what I got to say, but maybe I just got to say I never forgot the day i got on one knee and plead for the day for you to say I love you, missed you and I need you hold me in my arms with out the third degree you seem so green but baby You got to know what I mean in all this Damn degree and Never meant to say to the degree I felt the way you feel I never love you wanted you say good bye to the day I died

I see bird in the air ,It's no ordinary bird it's a special kind of bird. What type I can say . I see it fly everyday by my eye. It sees me cry .
It's like I've never be insane in my own holy demean of my own bird that flaps its wigs in tot eh air and flows on by and stops and says hi. Could it be him the one I love,missed and truly need for the day he blew me in the air fell on both knees said I love you and died right in front of me.

sit on my knee singing I got a Disease that means I can;t flee to the glee of the day you say Baby your so sweet but you make me think back to the first day I ask you hey what's you name, could it be you the one I seek for love,passion,care?

What do you think of me
What do you see in the Christmas Tree
What do you want me to be walking around the old Christmas tree I for see I can't seem to say I got the third degree until I say I love you and we go ower own ways to the next day we say good day baby

Baby baby you gotta know the truth I got you for my own and theres nothing we can say or do until the truth comes out. You got me on my knee say I got to be the one I can see in my dreams. can you be the king I want you to be.

After all this time , looking around what do you see
Looking around what do you mean
Looking around where can we all be under the Christmas tree.

Lets make a plea to stay together until the tree dies under owe knees and make it the best we know can flee in to the truth of the heavily Christmas tree of love.

We now say I love you ,I need you ,I miss you and we go our own way good day I then say good night.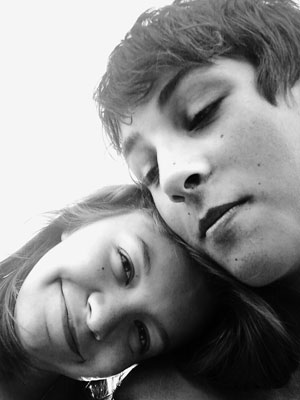 © Mollie D., Stacy, MN