The Golden Angel
December 14, 2010
Brightly lit
always fit
together forever
never severed.

Forever loved
forever healed
forever in his heart
we shall be.

Wiping tears
sealing fears
healing hearts
as long as
we do our parts.

Pray for thanks
pray for love
but most of all
pray for ones
who need it the most.

He forgives
but does not forget
for those who get delivered to him
shall forever be in peace.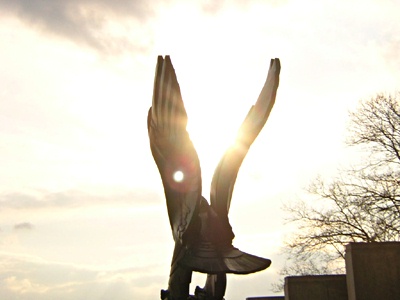 © Brittan S., Claremont, CA