True Blood
December 14, 2010
I can feel my body desiring it,
wanting it, tasting it.
I can't control it no more
that urge to bite down
sink my fangs into her skin
so soft and warm.

I'm so thirsty; I haven't fed in days.
As I run through the forest
feeling the ground firm beneath me
and the wind guiding me to her sweet smelling luscious crimson liquid coursing through her body.

As I reach her, grab her
seduce her and passionately kiss her
I come back as I let her look at me
and in her eyes is the lust and passion
that burns like the flames of hell

I turn her head and my fangs
show I bite down hard
her blood smoothly and
warmly flows down my mouth I can
feel her going limp and I realize
that her blood is the one and
only true blood.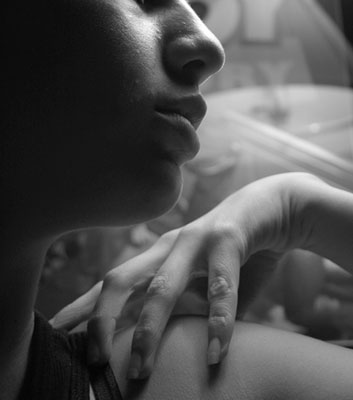 © Rebecca B., Santa Clara, CA