The Slavery Unseen
November 15, 2010
"Slavery has ended"
they yell and they scream.
"Freedom! Freedom!
This ain't no dream!"

They jump and they yell,
with excitement and joy.
A mother runs over
to hug her baby boy.

The boy should be happy,
with mother at last,
But after one moment,
his smile has past.

"What's wrong my sweet baby,
it's a wonderful day."
But the boy could not smile
he looked over my way.

He looked in my eyes,
I was caged behind bars.
"Mommy," he said,
"was this freedom only ours?"

His mother followed his gaze
to my sweet young black face,
There are still slaves on this planet,
it's not only one race.

I watched the mom and her boy
walking closer to me,
"Why, Mama, why?
This is torture, you see?"

"Caleb," she said,
looking down at her boy,
"This is only a cow,
he's our food to enjoy."

"Our food? That's not right.
Nuh-uh, no way."
"It's true," said his mama.
"Don't let him spoil your day."

"We eat this food?"
The boy asked his mama.
"We eat meat all the time,
even pigs, ducks, and lamas."

"Not anymore. Nope.
No more for me.
He's a slave just like we were,
he's a slave don't you see?"

"He is only a cow,"
said Mama to boy.
"I won't eat him. No way.
From now on I am going soy!"

The boy climbed on the fence,
to pat my soft head.
He smiled and looked
at my muddy dung bed.

"But Caleb," said Mama.
"No way, no buts.
He is caged just like we were,
and we eat his guts?"

The boy jumped off the cage,
and undid the latch.
I walked out slowly,
the first free of the batch.

My mama then followed
taking in the fresh air,
This boy saw cruelty
and knew what was fair.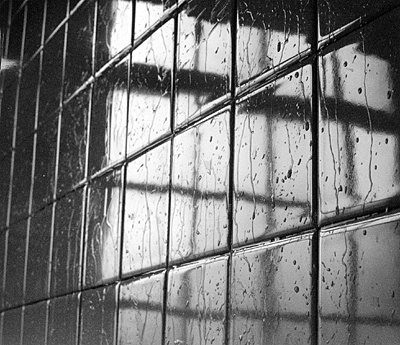 © Jared S., Pompton Plains, NJ