Life.
November 28, 2010
Life is an onion.
It stinks.
And it'll make you cry.
And you'll need to peel back,
So many layers,
Until you find something worth it.
But add a little heat,
And suddenly,
It's sweet.

Life is a rainbow.
There are clouds.
With silver linings.
That weigh them down.
But there are also colors.
Ones that fill gray sky,
And raindrops.
For bring a little darkness,
And it grows brighter.

Life is a taxi.
It's bright yellow.
And most of the time,
It seems to hit all the bumps.
And it stops,
When the meter's still running,
And sometimes it curses.
But it'll get you somewhere.

Life is life.
And no amount of metaphors,
Or onions,
Or taxis,
Or rainbows,
Is going to change it.
You are.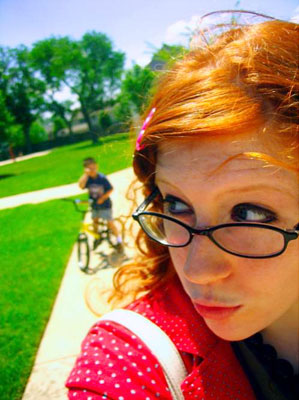 © Callie B., Mechanicsville, VA