Burden Anchor
October 20, 2010
Trembling,
with such a heavy burden on my shoulders.
Dragging me down,
with every step I take.
Weighing down my heart,
sinking into my stomach.
Like an anchor harboring all my sins.
Broken promises leading me to betrayl.
Envy,
such bitter indulgence.
Eager to breathe.
Sweat running down my neck.
My regrets haunting my soul.
Darker than the crimson blood racing through my veins.
My unkept emotions,
shattered like broken glass.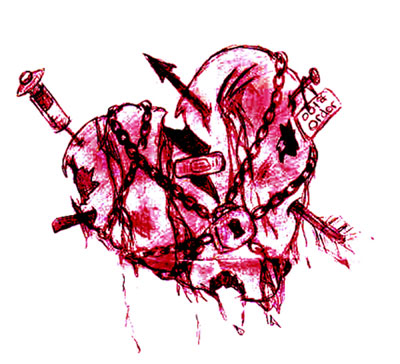 © Asia B., Hudson, MA