All Done
October 22, 2010
In my bed crying
people calling me,"What's wrong?"
and all I told them
is,"That boy is so wrong."

They asked,"What happened now?"
I said,"That boy talking crap."
They said,"Girl I told you
you should've gave him a slap."

I know I should have
but I trusted him so much
now I know what he really is
all he wants is touch.

I hope he knows
I'm not that kind of girl
I don't even wear my hair
all pinned up and curled.

I am a person
who just likes to play around
I AM THIS ONE AND ONLY GIRL
who really really hates clowns.

I am tired of being told
all that you do
now I really wonder
do I even know you?

Hey but get this
when I don't see you,my day is good
and don't think it's because
I grew up the hood.

Everythime I look at you
I just shake my head
I at times actually wish
my feelings for you are dead.

My girls got my back
I can see you don't
you mess with me, you mess with them
and they aint no joke.

So I am moving on
your left in the dark
I hope you know
your crossed out my heart.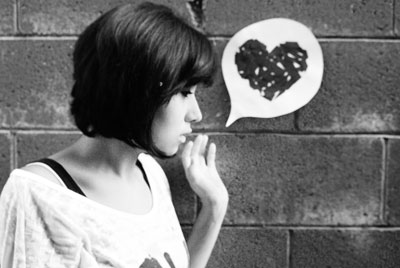 © Michelle B., West Covina, CA