Curing the Pain
October 6, 2010
Unable to think clearly,
Words a slur,
The door to my thoughts is ajar tonight.
Flowing jagged and off balance,
Leaving my mind but never for good.
The thoughts off you are always around.
You were mine and now you're gone.
Never to return,
It was a fully fledged goodbye.
You were like a knife.
You left my heart
Leaving it in two.
I can't breathe,
Its like an eternal wound
Pumping love out of my body.
Nothing to ease the pain
Except the cold touch of the bottle against my lips,
The run of cold liquid streaming through my mouth and down my throat.
Seems it's the only way,
The only way to cure my pain.
Again and again.
Raising on the scale.
Blacking out from the pain I cant stop.
Passing out on the floor,
I dream one last time.
You and I happy together.
It doesn't last long.
I awaken on a hospital bed just brief enough to hear
The soft quiet sound
Of the sounds signifying my heart beat.
Slower and slower they get
And then they stop.
Officially you have left my heart.
For good this time.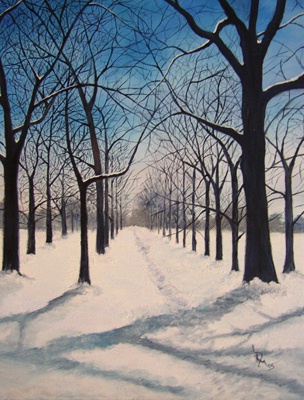 © Lauren M., Scotch Plains, NJ