FEELING
October 5, 2010
What is this feeling?
This feeling within
like an empty space where my heart belongs.
Is this feeling hope,
or is it the feeling of giving up?
Either way it goes.
I'd pay to give it away.
I can only pray that this feeling will pass.
I can pretend that it's ok, and continue to play along.
Some know of this feeling, but for others I wish you to never know this pain, this emptiness,
or this lack of emotion.
Several words can describe this feeling--sadness, depression, or even rain.
It has taken many years for this feeling to sustain itself.
I don't know what to do, but I do want you to know this is unbearable.
This feeling is a low blow to the gut.
It's like a nut out of its shell.
So I leave you with this, to wonder and ponder.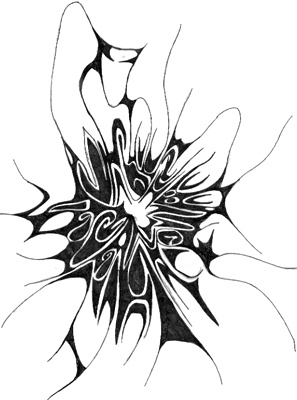 © Ansley F., Tifton, GA