So You Want to go to Space?
October 4, 2010
So you want to go to space?
To wear those fancy fish-bowl helmets,
Sit strapped up in the space ship's seats.
Three, two, one…
Blast off!

Yet God already assembled the most superb space ship.
There is no passenger limit, for God is not picky.
No!
Those who pass His test are all welcomed aboard.

Speed? Is that it? You want speed?
Well, fear no more!
God's ship soars at a swift speed,
More than seventy-seven thousand miles per hour.
And it runs for all eternity—as long as there are passengers.
How's that for speed?

His test isn't hard, you know.
It's more like rules, commandments,
A set of guidelines, if you will.

His test isn't hard to understand, either.
You don't need to be an Albert Einstein.
Anyone can take it, and anyone can pass it.

It's rather undersized—only ten things,
Unlike the eleven-thousand items you would have to check on a man-made ship.
God checks those things for us.
He fastens the valves.
He fills the fuel (eco-friendly energy, might I add).
He fixes everything for us.
Us—the passengers of the Ship of God,
Destination: Heaven.

So how about it?
You want to hear God's countdown, no?
It's quite simple:

Ten: Did you covet thy neighbor's house, his wife, his servant, or anything of his possession?
Nine: Did you bear false witness against thy neighbor?
Eight: Did you steal?
Seven: Did you commit adultery?
Six: Did you commit murder?
Five: Did you honor thy father and thy mother?
Four: Did you remember the Sabbath day, and keep it holy?
Three: Did you take the name of the Lord thy God in vain?
Two: Did you create carved images for yourself?
One: Did you put any gods before the one true God?
And blast off!

So you want to go to space?
I put this question to you:
What's your preferred destination,
Mars or the Kingdom of Heaven?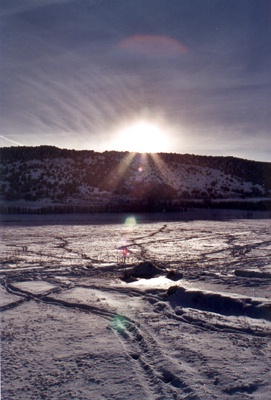 © Brandon T., Manila, UT