Wildflower Veins
MAG
September 2, 2010
I'm from the antique, cream-colored
rotary phone
Left to rust by a crumbling porch
In a backyard field of broken treasures

I'm from fistfuls of blackberries –
Sun-stained eyelashes, dandelion tiaras,
buttercup mood rings
Sprigs of wildflowers, discarded
Drying in the sun.

I'm from musty stacks of Nancy Drew
mysteries
Stashed inside a yawning knothole
Among rotting walnuts, wayward spiders

I'm from dappled maple leaves, the sunlight
Ebbing through sugary veins
I'm from torrid dirt, itchy grass
Indented ground beneath the tire swing.

I'm from rainbow reflections in
distant windows
The rise and fall of murmured conversation
And wind chime songs, buoyed by
gentle breeze

I'm from mossy foot falls
And muddy creek beds
The glossy sheen of weeds, the tread of light
Across my crouching form
I'm from the forest floor.

I'm from discovery and adventure
The loose grip of summer's childhood – wild, swinging braids
Gangly legs and green grass stains
Slick frog skin, creepy crawdads:
Arrowheads and fossils and sturdy
golden pirate ships.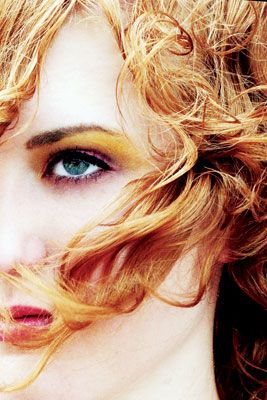 © Rebecca B., Marietta, GA