The Wolf and the Dog
August 15, 2010
When we meander through vendor-filled streets,
Hotdog and cotton candy-littered circuses and parades,
Or when we wander through cool mall hallways,
Passing windows, with here and there

Eye-catching scarves, with brilliant beads tiny as grains of beaches,
Samples of homemade lemonade, sour-sweet, proffered with child's hope,
Stunning jewelry laid out alongside dark, shapely evening gowns,
Fiery flyers announcing reviews of a famed drama or movie somewhere,
A batch of mutt puppies for sale, still warm and fresh-smelling,
Poor musicians offering glimmers of talent, pausing to thank spare coins
Exotic Greek gyros with the scent of garlic and rosemary, what else?

My mother has a task: to buy me a pair of jeans,
And she does not waver, setting one paw ahead of the other,
Loping in a straight line, while I am drawn in
By the inviting smile of an earring, crested with white gold,
Or Chinese Lo Mien, tossed, with fragrance fanning the air,
Or a sweet lady, selling tame parakeets like singing trinkets.

My mother replies cold, businesslike, suspicious
Of the woman's desire of money and advertising twists of truth,
And my mother moves on, eyes and nose on the path, while I say,
I'm good, and how are you? How's your day?
The lady's surprised to hear me ask her.
I smile back, and though I would like to stay to see
The parakeets do tricks, like dinging bells and twittering melodies,
I move on, trailing my mother.

My mother has seen tougher times, when the streets
Were abounding with fakes, narrow-eyed scandals,
And she has been cheated in the past.
But I see better days, and my heart is young,
Brimming with a naïve, friendly greeting.

In this way, I wish to make them all—
The shy, quiet artist, troubled caricature man,
The worn and tired sample lady, the sad street sweeper,
The nervous craftsman, the reserved, stiff musician,
The frazzled cook and the unlucky vender—
I wish to make them all happier…
If they are, won't they be even kinder to me?

And just so,
My mother is the wolf,
While I am the dog.

And could it be, that
While they are far cries from each other,
The second came from the first?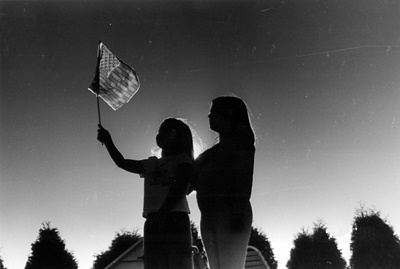 © Amanda T., Marblehead, MA