Much Too Early
August 14, 2010
It is 5:30 am.

"Yaaaaaaaaaaaaaahhhhhhhhhhhh!"

My hand finds the snooze button. Sleep, come back to me.

The buzzer goes off again, cutting my dream short.

I growl and turn the blasted thing off.

Slowly, I summon all my strength...

And manage to sit up.

Then I flop back down, and wallow in the sleep-warmed covers.

A battle rages within. To wake or not to wake?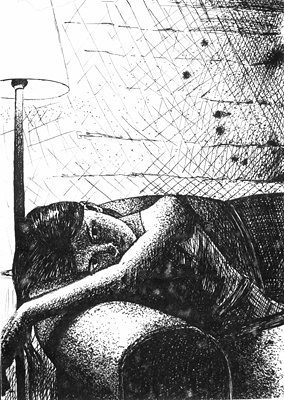 © Elisabeth R., Elmont, NY