One and Only
August 14, 2010
Without you,
I could not find the strength
To drag my beaten body
Out of bed each morning.

If you should ever leave me,
I would cling to you,
Like a child
To her mother's skirt.

But no,
You would not leave your other half.
Our hearts are but one heartbeat.
Our souls have merged into a single soul.
We are one.

Yesterday,
I thought that I loved you.
I believed my heart was bursting.

Last night,
I knew that what I had percieved as love,
Was but a drop in the ocean
Of the aching passion I had for you.

But today,
I discovered that I was wrong.
For what I had felt the night before,
Was absolutely nothing
Compared to what I feel now.

If you think you love me,
Your devotion must be a grain of sand
Compared to the beaches of devotion I have for you.

My heart does not ache.
It breaks into innumerable pieces for you,
Scattered
Like stars in the sky.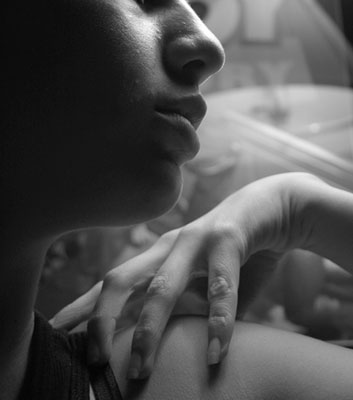 © Rebecca B., Santa Clara, CA