techno
July 23, 2010
Our generation,
The children of this
Budding nation,
The blossoms of our
Parents' creation,

We penetrate
Through the dusty web
That wound around the
The technological
Primate.

Wires dangle from our ears
Like fishing rod strings
the bud of the wires bring,
hip-hopping and toe-tapping
tunes into our minds,
unnecessary sounding
pounding, resounding
into our minds,
which are now twined,
enshrined in the cage
of the age of
the iPod.

Our future,
The path that lies ahead,
On which,
Yes,
we will soon tread,
as our ancestors foresaid,
is not bright,
and is instead
aligned with wires
to plug in the next
portable DVD player,
the next XBOX360, Wii,
and 50G Mp3.

This infatuation
With man's deliberation
To apply modernization
To every situation, and
Always do the downside
Of the upright is spinning
Out of our care,
Like a helpless loss of
Modern Warfare.

Honest Abe
And his deeds,
Indeed, were never
Accompanied by
Flat screens and DVDs.

Trudeau didn't lead
A true nation with a
Ration to loss in political situation,
He didn't cure the country
Of our governmental fever
With an Mp3 tuned to GaGa
Or Justin Bieber, plugged into
His ears.

Nelson Mandela
Never fought
Race discrimination,
With a passion for
Modernization,
Nor did he help erase
The world's cruelty,
With PSPs or LG360s.

Amelia Earhart
Didn't fly atop the oceans
With the motions of
Movies playing on her
New TOUCH.

Pretty soon,
If we do not break out
Of this mechanical cocoon,
We will found ourselves lost
Among an entire moss
Of mechanisms
Device
Electronics
And gadgets.
Our children,
Our kids will stand
Amid our wrongdoings
Our foolishness spewing
Our stupidity brewing,
And will study the textbooks
In which our names will be written,
As the ones who watched
The botched world,
The wars,
The broken-down doors,
The hunger
In the eyes of the
Younger,
Deaths,
Last breaths,
The chaos.
Watched it go by,
Watched it fly by
Nothing but a plane
In the sky, buzzzzzing by
Soon to be gone.
Watched it,
And did nothing but
Sit back,
And listen to the
Meaningless wires
Plugged into us,
Sending tunes into
Our minds,
Tapping our toes,
Good-for-nothing
Joe-Bloes.

This techno age,
Is the age
Of
Unadulterated
Utterly R-rated
Licensed by Nintendo made
Promised for super
Download speed
Thickly wired
Disaster.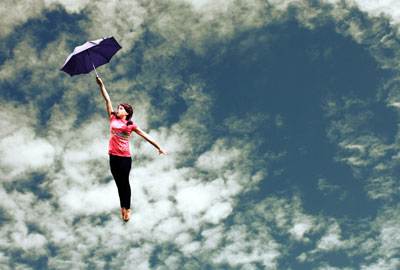 © Sandy H.