Fire & Ice
July 28, 2010
It was in the heat of the coal cave a hundred years back

or so…
As coal was burnt as fire abruptly raged spreading

its ashes and flames throughout territories surrounding.
A million or so years ago it was a place-
a place colder than Mars, frosted in ice.

I stroll 'till I'm no longer lost in oblivion to stumble upon

an object of pure rarity-
at a shoreline of a beach pressed against the Atlantic.
It was coal, a large roughly edged piece, more solid than

rock, created millenniums and millenniums ago.
I gently grasped its surface as it bruised with movement.

It rest on a shelf for only so long, to become a modernized

fairy tale with the actual object being a prop-
a prop constantly in use.
I still smell the left scent of ash from a high flame fire

that I was so intelligent to know of.
One day here, the next day gone-

range of time being greater than a century.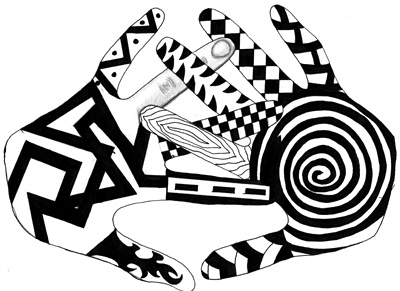 © Sarah F., FL